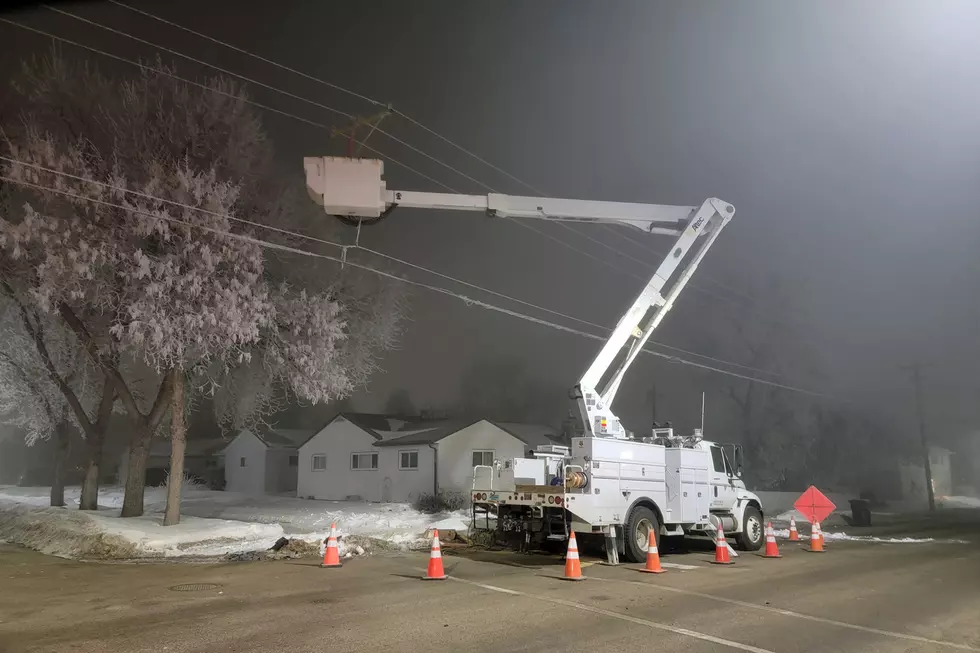 Late Night Accident In Williston Disrupts Power
Scott Haugen
An accident just off of University Avenue and 11th Street East late Monday night left around 600 MDU customers in Williston without power. The map below shows the areas in red primarily affected by the accident.
As I chatted with several onlookers, preliminary reports and even some security camera footage shared to Facebook shows two vehicles traveling at a fairly fast pace for road conditions. It appears two cars were traveling east bound on 11th St. E. when one apparently slid out of control. One of the cars struck a power pole or a power box causing MDU to send out a repair crew to restore power.
The MDU crew was on scene for about 90 minutes working to restore power to the affected area. Based on the type of equipment used, it appears a power pole was involved.
Williston Police had the area blocked off so everyone could work safely, and also to conduct an investigation into the matter. No official report was released at the time this story was published. The incident took out our power at the radio station causing some of our broadcasting equipment to malfunction. Thanks to all involved to get power restored as quickly as possible on a chilly night in the Bakken!
More From Dakota Country 96.1