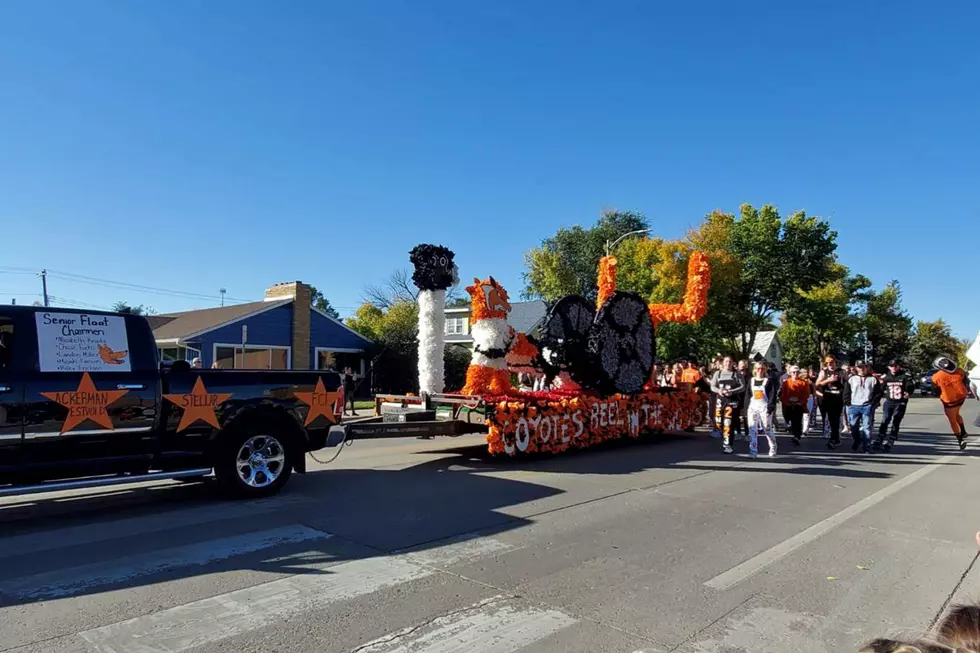 Williston Comes Out In Full Force For Homecoming 2022
Penny Lalim
Williston celebrated homecoming last week. It was a busy week filled with float building, decorating, volleyball, football, tailgating and cross country. One of the many highlights was the parade!
The Raymond Center served as the starting point for the parade route, where floats manned by all four high school grades of students congregated. It was a buzz of activity as finishing touches were added just before the parade started. The North Dakota National Guard led the parade which had a Top Gun theme. There were a number of student teams and school groups that participated including Williston FFA, Williston Tennis, the Drill Team, Cross Country, Williston Cheer Leaders and the homecoming court. Two special entries included the WHS Class of 1982 and the Coyote Legends. What would a parade be with out the bands? The marching band from Williston High School and Williston Middle School filled the streets with music and they passed by.
A committee, which included Williston School District 7 Superintendent, Dr. Richard Faidley, chose their favorite float in the annual float-building competition. It was the senior class that took top honors, and the mighty freshman took second place. Each float was amazing, but the one with the movie reel (seniors) was my personal favorite.
Friday festivities concluded with the homecoming football matchup between the Watford City Wolves and the Williston Coyotes! It was Williston all the way, and the orange and black came out on top 40-6.
Thanks to the community for making homecoming 2022 a huge success! Many sponsors and volunteers stepped up to continue this week long celebration.
Here are all the pictures from the homecoming parade!
2022 Williston Homecoming
2022 Williston Homecoming Parade Pictures
More From Dakota Country 96.1