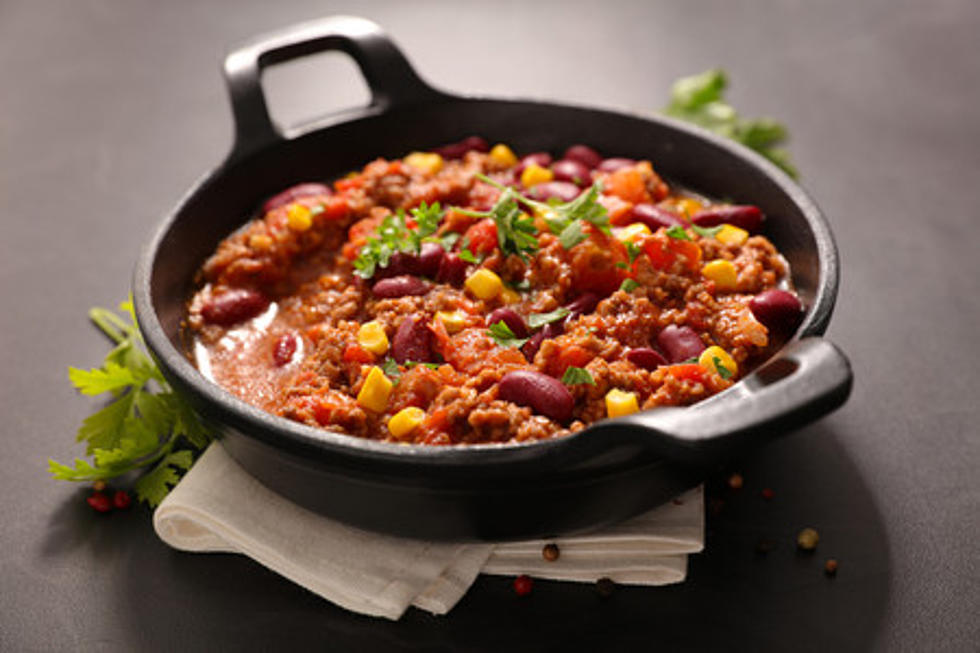 Williston API Chapter's Annual Chili Cook-Off is Coming Up
Getty Images
Williston Basin API Chapter is looking forward to the 42nd Annual Chili Cook-off coming up! This very popular event will be held Saturday, March 25, 2023 at the Raymond Family Community Center from 3:00pm to 11:00pm.
This is one of two major fundraising activities for the Williston Basin API Chapter. Proceeds from their 2022 fundraisers were used to fund numerous other groups and activities in the local and surrounding communities. The following are just a few of the 2022 donations: Miss North Dakota Organization, Cystic Fibrosis Foundation, Boys Scouts of America, The Salvation Army, WHS Close Up, Operation Graduation, Christmas for Kids, Make- A-Wish Foundation of ND, American Cancer Society, Great Plains Food Bank, Feed My Starving Children, Family Crisis Shelter, Marketplace for Kids, Williston Parks & Rec., Upper Missouri Relay for Life, March of Dimes, Opportunity Foundation, Williston Police Dept., OWTA, Williston Curling Club, Boys and Girls Ranch, Bras for a Cause, Upper Missouri Ministries, Military Affairs Golf Tournament, WSC endowments, WSC Alethic Teams and many more!
This fun filled event is an opportunity for members to showcase their chili cooking skills
and raise money for our community. 2022 was a huge success with over 1,100 fans attending and 24 teams cooking their favorite chili to compete for several awards.
Williston Basin API Chapter is currently registering teams, looking for sponsors and taking donations for this year's event. In addition to cash donations, they are also interested in donated items that can be used as door prizes at the event. The value of these items will determine your level of sponsorship.
As always there will be Raffle Tickets sold for prizes to provide another source of
funds for the previously mentioned charitable activities. If you have any questions, you can email info@willistonapi.com.
The event will open to the public at 3:00 pm. Chili Served at 5:00pm. Awards at 9:00pm, Raffle & 50/50 Drawing. at 10:30pm. Must be 21 with ID to attend. Entertainment will be provided by Ted and Kari and by Jeff Nelson's Music Machine. Hope to see you there!
More From Dakota Country 96.1