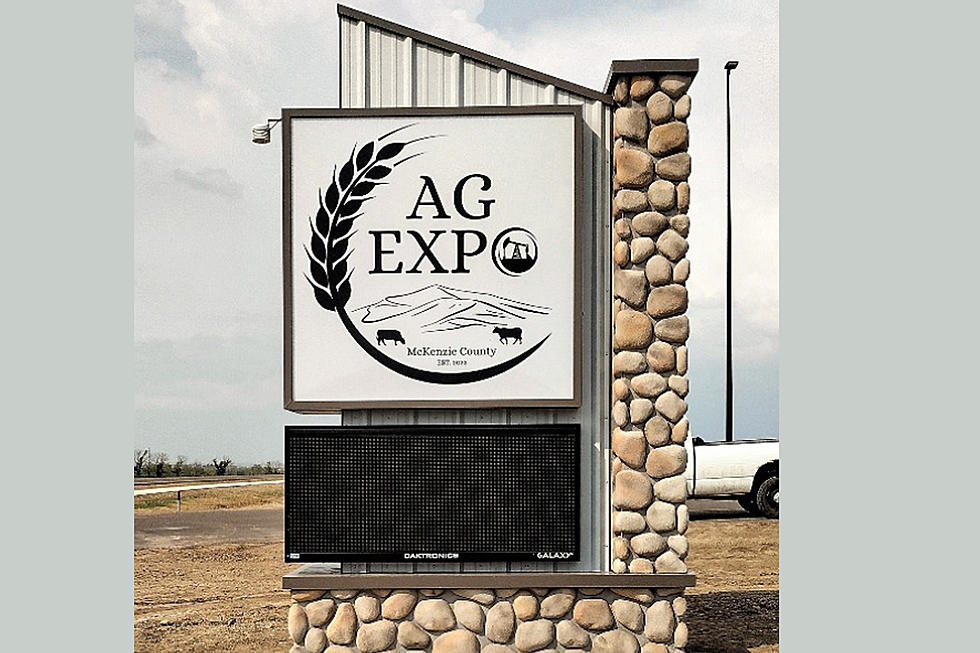 Watford City Celebrates Ag Expo's Grand Opening: McKenzie County Fair Offers Unbeatable Entertainment!
Ag Expo Sign - Indigo Signs/FAcebook
The 64th Annual McKenzie County Fair kicks off on Wednesday, June 14, and runs through Saturday, June 17. There is something for everyone!
Wednesday, June 14
4:00 pm - McKenzie County Farm Bureau Supper & Annual Meeting
Olaf Leiseh Jr. Memorial Draft Horse Competetion
Thursday, June 15
4:30 pm - Fair Parade
5:30 pm - Free Beef Barbecue
7:00 pm Bulls & Broncs (ribbon cutting ceremony being held during the Bulls & Broncs event.)
Friday, June 16
Demolition Derby
4H Livestock Sale
Farm Olympics
NDRA Rodeo
Saturday, June 17
7:00 pm - NDRA Rodeo
Daily Entertainment
Adam The Great (Daily)
Balloon Factory (Daily)
Farming Play Pit (Daily)
All of these events listed above are just some of the highlights. The carnival will be open from Thursday through Saturday and general admission to the fair is free. Be sure to stop by the many vendors' booths and peruse the displays; the 4-H animal show will take place on Thursday through Saturday.
Don't miss out on the after-party entertainment in 2023 with "Nathan Bryce & Loaded Dice" on June 15 following Bulls & Broncs, "Tripwire" on June 16 following the Demolition Derby, and "Zechariah Peabody" playing following the rodeo on June 17. Everyone of any age is welcome to attend the After Party, and there will be no cover charge for any performances.
You might remember that In the fall of 2021, the ground was broken for the McKenzie County Ag Expo, which was being constructed with the purpose of moving the fairgrounds to a new location. It's been a long process, but things are finally ready! Take in the sights and check out their new grandstands, arena, livestock exhibition, and exhibit hall while you're there. It's not every day you get to see new fairgrounds, so make it a point to head to Watford City for the fair June 14-17!

The 15 BEST Small-Town Cafes In North Dakota
More From Dakota Country 96.1