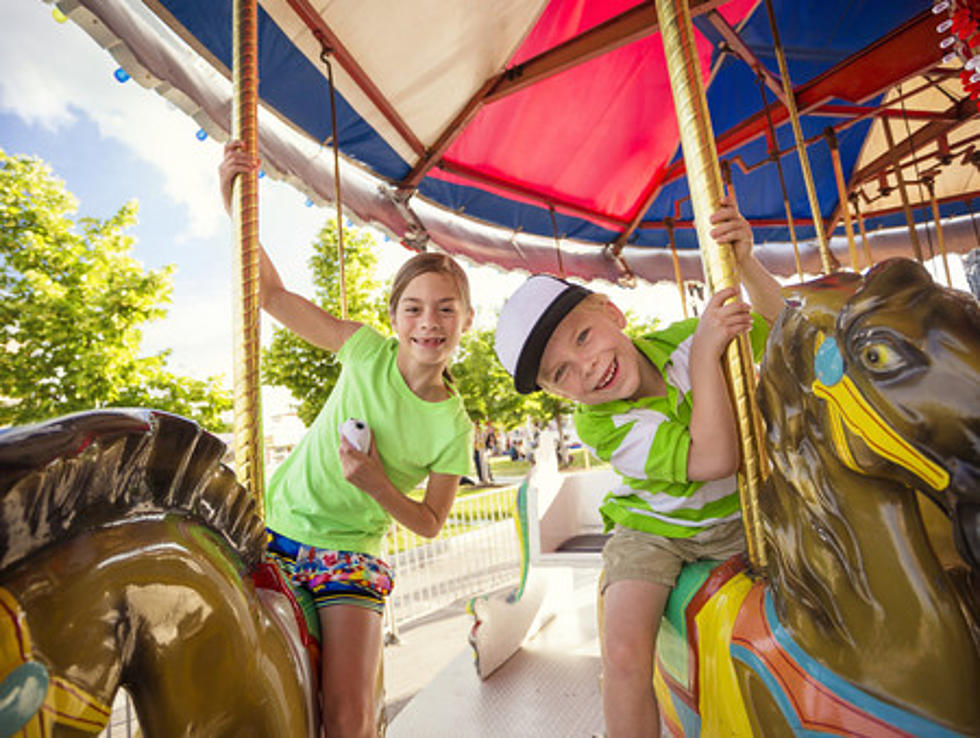 Join the Fun at the Upper Missouri Valley Fair in Williston June 21-25
Join the fun this week at the annual Upper Missouri Valley Fair in Williston! Enjoy your favorite food vendors, classic fair rides, live entertainment, and more! The fair is June 21-25. There's no gate fee during lunch time, so come and have lunch at the fair!
Please be careful in the parking lots. Look and make sure you don't double park and leave someone stuck between two cars. Last year, two families had to wait hours before they could leave. Parking lot attendants will be watching on Friday and Saturday, but  be mindful! Remember to use the East parking lot too. Carpool if and when you can. Expect traffic delays during the evenings after work. Please Leave your dogs at home. Only Service Animals are allowed on the fair grounds.
$5 per person gate fee
12 and under free
Ride Wristbands for North Star Amusements are $25
Carnival Dates & Hours:
June 21st • 3 PM – 11 PM
June 22nd • 3 PM – 11 PM
June 23rd • 3 PM – 11 PM
June 24th • 1 PM – 11 PM
June 25th • Noon – 4 PM
Building A (Agri Sports Complex)
4-H Animals
4H Poultry show June 21 at 9:00 AM
4H Swine, Sheep and Goat show June 22 at 9:00 AM
4H Supreme Showmanship at June 23 at 9:00 AM
North Prairie Stock Show June 23 at 10:00 AM
4H Market Animal Show June 23 at 3:00 PM
Building B (Multi Purpose Building)
4-H Kitchen and 4-H Static Exhibits
4-H Concessions open at 7:30 AM for breakfast everyday
Static Exhibits open until Noon - 10:00 PM daily
Building C (Bowman Building)
Co-Op Feed June 21 at 5:00 PM
Corn Hole Tournaments June 23 at 5:30 PM & June 24 at 10:00 AM
Building D (Fair Office)
Pick up area pre-sale tickets
Building E (Beer Gardens)
Pie Baking Contest
June 21st at 7:30 – 10:30 AM in Multi-Purpose Building
Drop off your pie at the Multi-Purpose Building Lobby. Recipe Attached.
Co-op BBQ Feed
June 21st at 5:00 PM in the Bowman Building
FREE BBQ feed open to the public. Don't miss out on the long-standing tradition at the Upper Missouri Valley Fair. Join us on June 22nd for our annual BBQ feed, where you can grab delicious dishes and tasty bites!Watermelon provided by HESS corp.
UMVF Bulls & Broncs
June 22nd • 7:00 PM
At the Gate • $15 (kids 12 and under free)
Strap in for the ride of the year as top bull riders take on Bucking Bulls and Broncos! There will also be a Mutton Bustin' event for the little ones.
Can-Am Shootout
Williston Basin Speedway
June 23rd- Night #1
June 24th- Night #2
Racing starts at 7:00pm both nights
IMCA Modifieds
IMCA Stock Cars
IMCA Sport Mods
IMCA Hobby Stocks
Junior Slingshots
Cornhole Tournament
June 23rd • 5:30 PM | Saturday, June 24th • 10:00 AM
Join in on the fun and you could be taking home a cash prize! There will be a blind draw, and there is limited space available. Register your team and secure your spot in the ultimate Cornhole Tournament! https://umvf.com/
Rib Cook Off
June 24th • 4:00 PM – 6:00PM | OPEN TO THE PUBLIC
PRIZES:
1st Place: $2,000
2nd Place: $800
3rd Place: $400
People's Choice: $1,200
Space is limited - so sign up today: https://umvf.com/rib-cook-off-registration-2023/
Check out live music at the fair!
Tripwire
Wednesday, June 21st
Thursday, June 22nd
9:00 PM – 12:30 AM
Slamabama
June 23rd at 9:00 PM
Bonjour
Saturday, June 24th | 9:00 PM – 12:30 AM
Daily Events:
Connie's Caricatures
Everyday 11 AM – 10 PM (Except Sunday 12-4)
At the AgriSports Complex
Bear Hollow Wood Carvers
Everyday – 3 times a day after 3 PM
Watch them make their masterpieces of art and then you will get to bid on them to take them home.
Jump N' Fun Inflatables
June 21st-24th from 11 AM to 10 PM
June 25th from 12 PM to 4 PM
Come and have some fun for free on all the Inflatables! Don't forget to stop by the Kids Zone right next to your jumping fun.
Adam The Great
June 21st – 25th after 3 PM
Adam will amaze you will his magic skills. From card tricks to illusion, he has something for everyone. He will be roaming the grounds and entertaining you every day after 3 pm. Keep on the lookout for him for some free fun!
The Amazing Bubble Factory
3 Times A Day After 3 PM
Come play with the Amazing Bubble Factory! Their machines produce thousands of bubbles per minute, while we make some of the largest Bubbles you have ever seen. Some over 10 feet long.
Sir Mimealot and the Copper Cowboy
June 21st – 25th after 3 PM
Sir Mimealot will be at the fair providing classic mime illusions comical impressions & more silent & entertaining fun! Don't forget to also find the Copper Cowboy. You won't believe he's not a real statue!
Space Adventure Thrill Show
3 Times a Day after 3 PM
Foam Zone
June 21st – 24th 3 times a day after 3 pm
Sunday 12 pm – 4 pm
#1 Family Game Show
June 21st – 24th 3 times a day after 3 pm
June 25 12 pm-4 pm
Barrel Racing June 25 at 11:00 AM
LOOK: 20 of the strangest natural phenomena in America
From fire rainbows to bioluminescent bays, America is home to some truly bizarre natural phenomena. See
Stacker
's list of 20 of the strangest natural phenomena in the U.S.
More From Dakota Country 96.1